Client Management
·
London
·
Hybrid Remote
Client Executive
Pearlfisher is an independent brand design agency in London and New York.
We are a visionary group of Futurists, Strategists, Designers and Realisers.
By understanding, imagining and expressing change, we create simpler, lighter, more desirable ideas for the future. We design for life.
Location
Pearlfisher London

This is
An essential role supporting the Client Management team to work with our clients and internal teams to ensure profitable relationships and creatively excellent solutions.

We need you to
Join an experienced and hardworking team, helping to effectively manage a variety of creative projects, while starting to personally build long-term client relationships with a small selection of allocated clients. We are probably looking for an experienced Client Executive but welcome applications from experienced intern to new Client Managers.
This is a key role requiring the highest level of
Common sense / Communication skills / Attention to detail / Enthusiasm / Proactive mindset
You will show us that you have
Successfully completed one or more internships for a client management team within a creative agency.
An exceptional eye for detail.
Natural communication skills and a common-sense approach married with intelligence and initiative.
An emerging ability and growing confidence to communicate clearly with clients at all levels.
A collaborative, supportive and constructive working style, which can connect at all levels within the Pearlfisher business and externally.
A keen interest in branding and design.
A natural "can do" attitude and a proactive helpful approach that will make you an indispensible member of the team.
You will
Own administrative and support tasks that allow your senior colleagues to step up and develop their clients further
Teach our internal team to use all of our internal reporting tools and become the go-to expert
Learn continuously, expanding your knowledge, confidence, and category understanding
Improve and evolve ways of working within the Client Management team to give senior colleagues space and time to manage our clients more effectively
Within 1 month, you'll:
Complete our onboarding process. 
Shadow key members of the Client Management team to fully understand the role of Client Management within Pearlfisher and the impact it makes both in and outside of the business. 
Start working on client projects, supporting the Client Management team in an administrative capacity.
With guidance, negotiate with contractors and suppliers for materials and services when required.
Learn and adhere to Pearlfisher Compliance principles when creating all support material and internal and external briefings and presentations.
Within 3 months, you'll:
Have learned everything about agency life, our ways of working and the specific tools we rely on.
Be the expert, go-to person for those tools and as such will have become an invaluable member of the team.

Understand how to plan and develop a project appropriately, including timeline and schedules, costs and resources needed, diary management, and team coordination.
Be liaising with clients and internal teams to ensure that all information and required materials are provided in a timely manner and in the correct formats, drawing up detailed plans for what is needed to achieve each stage of the project.
Be developing towards working independently on projects.
Start to develop strong relationships with your allocated clients, beginning to understand and anticipate their needs, challenges, and objectives.
Be reporting regularly on project status and progress through contact and activity reports to the client and/or Client Manager.
Ensure efficient project administration (ie. on time, on budget, and to the right quality standards, and ensure all documentation is up-to-date on the client server eg. proposals, estimates, visuals etc).
Ensure all estimates are approved and all invoices are raised, checked, and sent to the client on time.
Help to effectively resource for your projects on a weekly basis with senior colleagues and the Studio Manager.
with support from your senior colleagues, be able to prepare creative briefs (with the Strategy team) in advance of project work starting, ensuring that the client's ambitions and challenges are clearly articulated to the design team and briefs are sharp, efficient, and understood.
Organise and participate in creative reviews.
Help with research to support Strategy, Futures and Design as required.

Within 6 months, you'll:
Begin to account manage a small selection of clients and creative projects.
Be working with senior colleagues to write cost estimates and manage budgets effectively.
Be costing accurately and proactively monitoring project spend – resources, expenses and bought-ins – and highlighting potential overspend to Client Director.

Reporting structure
You will report to a Senior Client Manager/Client Director and will have the full support of the Client Management team.
Team

Locations

Remote status

Hybrid Remote

Employment type

Full-time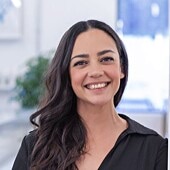 Contact
Becs Baker
Head of Talent, London – Talent
Studios & Culture
We are based in 2 cities renowned for design excellence - London and New York. Each of our Studios are unique but our unrivalled culture ties us together. So whether you're enjoying rooftop gigs in New York, exhibitions at our studio in London or one of our trips all together, we are certain you'll fall in love with life at Pearlfisher.
About Pearlfisher
Pearlfisher is an independent brand design agency in London and New York. Working with clients including Heineken, McDonald's, Seedlip, Bang & Olufsen and Ocean Generation, we design for the lives people want to live.
We can't wait for you to join us.
Client Management
·
London
·
Hybrid Remote
Client Executive
Loading application form
Already working at Pearlfisher?
Let's recruit together and find your next colleague.