Operations
·
London
·
Hybrid Remote
IT Support Technician, Global
1st and 2nd line IT support and user management within the studio across London and New York
We foster a welcoming, diverse and inclusive workplace culture where everyone is treated with respect and dignity.
Each of us thrives when everyone feels valued for who they are, regardless of gender, race, religion, social class, disability, sexual orientation or background. We leave no room for discrimination of any kind because we believe we have a unique opportunity and obligation to design more equitable ways of living and working.
As long as you have the experience required for the role, we welcome applications from all walks of life and these will be judged on talent, first and foremost.

Pearlfisher is an independent brand design agency in London and New York.
We are a visionary group of Futurists, Strategists, Designers and Realisers.
By understanding, imagining and expressing change, we create simpler, lighter, more desirable ideas for the future. We design for life.
This is
A key role to support technology and admin resources, on a day-to-day basis, for all teams across both the London and New York studios. The role is aimed at an individual with a minimum of 2 years' experience in a similar support or helpdesk role, with a strong interest or education in Technology.
We need you to
Provide first and second-line IT support to all users at Pearlfisher to ensure the smooth and efficient running of the studio. This will take place under the direction and support of the Technology Director in London. You will be based in London providing remote support to the New York studio during Office hours.
Work in close collaboration with individuals from all teams internally, to enable everyone to carry out their work with minimum disruption, using the best tools available to them.
Engender a deep level of trust and confidence across the team, develop strong working relationships, anticipate needs and use the technology we have in place to best support all this.
This role requires the highest level of
Professionalism / Maturity / Objectivity / Integrity
You will show us that you have
Strong technical interests.
A constant 'can-do' and multitasking approach to your work, and be able to manage several people's 'pressing needs' simultaneously and calmly.
The ability to work independently and take ownership of projects.
You will definitely need to be
A skilled communicator and problem-solver
A talented facilitator
Highly intuitive and aware
Able to work to deadlines, often under pressure
The minimum we need from you is
A minimum of 2 years' experience in a similar support or helpdesk role with a strong interest or education in Technology and of course a passion for IT and helping people.
And the technical skills needed for the role are
Troubleshooting MacOS / iOS, Google Workspace, Windows, Office
Basic Networking Concepts
Hardware knowledge of Macs/PCs, iPads/iPhones, peripherals
Ideally, you will have experience of/exposure to
Some knowledge of other SaaS apps and services like Zoom, Slack, Teams
Some knowledge of scripting languages, such as bash, PowerShell, or Python
Knowledge of MDM solutions for macOS, iOS and Windows
Basic knowledge of creative software such as Adobe Creative Cloud and Cinema 4D
You will
Own all 1st/2nd line IT support and user management within the studio across London and New York
Teach members of Pearlfisher to be more self-sufficient in their IT needs and helping familiarise people with our technology by providing education and assistance.
Learn how to better collaboratively, proactively, and successfully manage IT needs and requirements through a busy and fast-paced studio.
Improve internal systems and services to ensure the IT infrastructure minimises disruption to users affecting work and projects going through the studio
Within 1 month, you'll:
Complete our onboarding process, including learning the nuts and bolts of our business through inductions with key members of the wider team.
Work closely with our Technology Director, Global to understand the current set-up, service level agreements and to maintain a high standard of support from the outset.
Develop a solid understanding of the differing requirements of the main teams within Pearlfisher to assist with the progression of Technology in these areas.
Manage software licensing as well as ensuring accurate and prompt registration of new equipment and software.
Bring enthusiasm and energy to everything you do.
Within 3 months, you'll:
Provide technical support to all users and understand any arising IT issues, whilst being sensitive to user's needs and timescales.
Aim to calmly reassure and work with them towards an effective and lasting solution.
Provide support and troubleshooting for a wide range of digital and office software, including design, video editing, 3D, Google Workspace plus more.
Own the user lifecycle and work closely with the Studio Manager to onboard & offboard freelancers on a weekly basis.
Provide support of Pearlfisher video conferencing services to users and ensuring rooms are maintained and ready to go. This is primarily Zoom but we often need to use Teams, Meet, Webex etc.
Within 6 months, you'll:
Be a valued part of a collaborative and purposeful team, working across our business with strong relationships with all users.
Anticipate problems before they arise and work as much as possible 'behind the scenes' to provide the stability of systems and freedom from problems. This covers all workplace technology including: computers, printers, telephones, displays, Wi-Fi, servers etc.
Provide education and assistance aiming to make members of Pearlfisher more self-sufficient in their IT needs.
Set up new starters and carry out inductions to familiarise them with Pearlfisher technology.
Complete regular 6-monthly hardware and software audits, check all new and existing registrations, and report on any discrepancies in duplication or legality.
Self-initiate development of your own skills to broaden and enrich the Pearlfisher IT capability.
Reporting structure
You will report directly to the Technology Director, Global who is based in London. The role will also involve close consultation with all teams and will be regularly assessed.
Team

Locations

Remote status

Hybrid Remote

Employment type

Full-time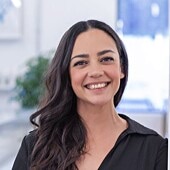 Contact
Becs Baker
Head of Talent, London – Talent
Studios & Culture
We are based in 2 cities renowned for design excellence - London and New York. Each of our Studios are unique but our unrivalled culture ties us together. So whether you're enjoying rooftop gigs in New York, exhibitions at our studio in London or one of our trips all together, we are certain you'll fall in love with life at Pearlfisher.
About Pearlfisher
Pearlfisher is an independent brand design agency in London and New York. Working with clients including Heineken, McDonald's, Seedlip, Bang & Olufsen and Ocean Generation, we design for the lives people want to live.
We can't wait for you to join us.
Operations
·
London
·
Hybrid Remote
IT Support Technician, Global
1st and 2nd line IT support and user management within the studio across London and New York
Loading application form