Business Development
·
London
·
Hybrid Remote
Senior Business Development Manager
We're particularly interested Senior Client Managers who want to focus their skills on Business Development, who get a buzz from the initial relationship-building and negotiations
Pearlfisher is an independent, strategic brand design agency with studios in London and New York. We are a visionary, multidisciplined group of Futurists, Strategists, Designers and Realisers.
By understanding, imagining and expressing change, we create simpler, lighter, more desirable ideas for the future. We design for life.
We foster a welcoming, diverse and inclusive workplace culture where everyone is treated with respect and dignity.
Each of us thrives when everyone feels valued for who they are, regardless of gender, race, religion, social class, disability, sexual orientation or background. We leave no room for discrimination of any kind because we believe we have a unique opportunity and obligation to design more equitable ways of living and working.
As long as you have the experience required for the role, we welcome applications from all walks of life and these will be judged on talent, first and foremost.

This is
An exciting opportunity within a future-focused design company to play a pivotal role in Pearlfisher London's business development efforts. We are particularly interested in applications from Senior Client Managers who would like to focus their skills on Business Development, who get a buzz from the initial relationship-building and negotiating phases of a project.
We need you to
Be the driving force behind our new business activity, identifying and developing strategic opportunities with potential new clients, to build profitable, long-lasting relationships. 
You will own the full development cycle, from qualification to close.
This is a key role requiring the highest level of
Energy / Tenacity / Motivation / Confidence / Common Sense / Articulation
You will show us that you have
An aptitude for successfully engaging and building rapport with senior level prospective clients whilst assessing the viability of opportunities.
The expertise to build a pipeline of opportunities in both domestic and international markets.
Good knowledge of key brands and categories that fall within Pearlfisher's client base and the confidence and enthusiasm to identify, approach and assure prospective clients with this knowledge.
The finesse to drive senior-level participation throughout the organisation.
Proven strategic writing and strong communication skills.
An ability to see and deliver the 'big picture'.
You will definitely need to be
Comfortable talking to Director-level decision-makers. We're interested in quality conversations, developed in an informed and considered way, so we expect a level of assuredness and dynamism that reflects this.
Passionate about design with good experience of branding and packaging in a business development or client management capacity.
Determined, proactive, confident and willing to go the extra mile.
A skilled negotiator and problem-solver.
An organisational maestro.

A natural collaborator.
The role in detail
Engage and respond to inbound new business enquiries, deciphering the client's business challenges, qualifying the viability of the opportunity and proposing the optimal response.
Own the full business development cycle:
• Leading new business meetings, ensuring Pearlfisher's multidisciplined team is leveraged to its full extent
• Writing detailed proposals, consulting with relevant team members to ensure the best approach
• Creating tailored credentials presentations, showcasing Pearlfisher's expertise and relevant case histories
• Negotiating client fees and contracts with the support of Pearlfisher legal resources
Working closely with the Head of Business Development EMEA & APAC, input into the annual new business plan, highlighting potential areas of opportunity for Pearlfisher London, conducting market research to support your thinking.
In conjunction with the Head of Business Development, EMEA & APAC, constantly evaluate new business processes, making recommendations and leading initiatives where appropriate.
Activate key business development projects throughout the year to deliver against the annual plan.
Complete and submit RFI tender documents as part of new client roster agreements
Ensure that the weekly development report and annual new business trackers are kept up to date.
Maintain our CRM system (HubSpot), ensuring the database is kept up to date with new contacts and development activities/ follow-ups/ actions are tracked in a timely manner.
Attend and represent Pearlfisher at industry events.
Reporting structure
You will report to our Head of Business Development, EMEA & APAC

Team

Locations

Remote status

Hybrid Remote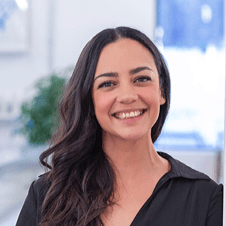 Contact
Becs Baker
Head of Talent, London – Talent
Studios & Culture
We are based in 2 cities renowned for design excellence - London and New York. Each of our Studios are unique but our unrivalled culture ties us together. So whether you're enjoying rooftop gigs in New York, exhibitions at our studio in London or one of our trips all together, we are certain you'll fall in love with life at Pearlfisher.
About Pearlfisher
Pearlfisher is an independent brand design agency in London and New York. Working with clients including Heineken, McDonald's, Seedlip, Bang & Olufsen and Ocean Generation, we design for the lives people want to live.
We can't wait for you to join us.
Business Development
·
London
·
Hybrid Remote
Senior Business Development Manager
We're particularly interested Senior Client Managers who want to focus their skills on Business Development, who get a buzz from the initial relationship-building and negotiations
Loading application form