Junior Strategist - Pearlfisher New York (PFNY)
Pearlfisher
Pearlfisher is an independent brand design agency in London and New York. We create simpler, more desirable ideas for the future. With Futurists, Strategists, Designers and Realizers all observing, imagining and expressing change, we design for life.
Design for life means understanding how people's needs and desires are changing so that we can design for the lives we will all want to live. We invite you to join our collective of experts and enthusiasts and contribute to our ambitions through your creative & strategic excellence, business performance and contribution to our collaborative culture
Our Collaborative Culture
We don't have a rigid process or procedure, but we do have a set of beliefs that guide and inform what we look for in our people. The belief that good ideas can come from anywhere and that everyone at Pearlfisher can create change for a better future. So, if you're into ideas no matter how big or small, switched-on thinking, initiative-taking, following your gut and making things happen, then welcome to a world where being talented, ambitious, self-aware, empathetic and collaborative will take you far.
Strategy
The overall remit of this role will be to support the strategy team in developing and expressing clear and powerful brand and creative strategies that set the future for our clients' brands and provides a vision for our creative solutions.
Key Goals
Create imaginative, original and rigorous brand and creative strategies as an inspiring platform for big ideas and ground-breaking design creativity.
Harness and leverage ownable Pearlfisher IP insight and thought leadership in the creation and expression of strategies.
Develop strategy in a collaborative and inclusive ways with other teams to ensure a strong ongoing connection between our strategic thinking and design solutions.
Develop an expertise in consumer brand and design research in order to consult effectively on the use of consumer research in brand design program.
Be an integral part of the team, representing our strategic expertise with knowledge and intelligence to build long-term strategic relationships with our clients.
Develop and maintain authentic sources of inspiration beyond the direct work experience to enrich our work and our culture.
Main Responsibilities
I. Strategic Planning
Together with your Director, undertake strategic planning across designated clients and projects, encompassing brand strategy, brand architecture, brand voice, brand naming, communication strategy and design strategy.
Analyze, contextualize, explore, distill and interpret complex pictures into meaningful stories, creating compelling strategies that make the complex simple, producing sharp, connected thinking to build strong arguments and powerful strategic narratives.
Express the strategic narrative in the form of imaginative and inspiring presentations in line with the Pearlfisher brand guidelines, providing a focused and stimulating foundation for design creativity,
Adopt a collaborative approach to the development of strategy across the project team to optimize thinking and ensure a close connectivity across Strategy and Design.
Develop strategies in the context of Pearlfisher Futures insight in order ensure future focused progressive thinking.
Collaborate closely with the Design Team during the creative process, participating in Creative Reviews and assessing work in the context of the agreed strategy.
Develop strategic perspectives in the context of new business pitches and proposals, expressing an initial point of view on the brand challenges and opportunities.
ii. Research and Analysis
As part of the development of strategies, evaluate and analyze research reports, undertake market audits and assess client briefing documents to determine key insights and perspectives.
Consult with clients on consumer research program to harness research effectively, advising on research partner and methodology, attending research and assessing findings and learning.
Draw on Pearlfisher IP to undertake specific analysis as part of the strategy development such at Equity Mapping and 'RDE' Visual Language and Futures Modes insight.
iii.Client Engagement
Participate in strategic presentations to clients, sharing thinking and engaging the client team in our strategic thinking and vision.
Represent our strategic expertise with knowledge and intelligence, to build long-term strategic relationships with our clients.
Build a collaborative partnership with clients, based on a relationship of trust and respect as part of the core Pearlfisher project team on designated clients,
Assessment of Success 
Success will be measured in the context of the dual goals of Business Performance and Creative Excellence, considering 5 specific criteria:
Research & analysis: quality of interpretation and insight
Strategic excellence: creation of sharp and effective strategies that inspire creative excellence
Relationship building: bringing the strategic expertise of Pearlfisher to our clients and consistently delivering successful thinking for their brands.
Commercial Effectiveness: timely responses to briefs, within budgeted hours and with minimal reworks
Cultural Value: impact, value and contribution to our working culture.
Reporting Structure
The Junior Strategist will report to the Head of Strategy.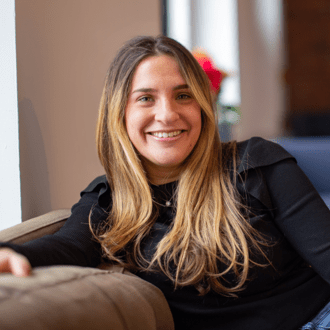 Contact
Nicole Kalyuskin
Director of Employee Engagement & Talent, New York – Talent
Studios & Culture
We are based in 2 cities renowned for design excellence - London and New York. Each of our Studios are unique but our unrivalled culture ties us together. So whether you're enjoying rooftop gigs in New York, exhibitions at our studio in London or one of our trips all together, we are certain you'll fall in love with life at Pearlfisher.
About Pearlfisher
Pearlfisher is an independent brand design agency in London and New York. Working with clients including Heineken, McDonald's, Seedlip, Bang & Olufsen and Ocean Generation, we design for the lives people want to live.
We can't wait for you to join us.
Already working at Pearlfisher?
Let's recruit together and find your next colleague.