Title: Strategy Director, Pearlfisher
Background
Pearlfisher is an independent brand design agency in London and New York. We are a visionary group of Futurists, Strategists, Designers and Realizers. By understanding, imagining, and expressing change, we create simpler, lighter, more desirable ideas for the future. We design for life.
Reporting
The Strategy Director will report to the VP, Executive Creative Director
The Role
We are recruiting a forward-thinking professional who is a top-notch communicator. For this role, both an analytical and a creative mind is needed to take on responsibility for the strategic management and leadership across designated clients/projects.
Main Responsibilities
Strategic thinking
Lead and undertake all brand, design, and innovation strategy across a designated portfolio of clients.
Create clear and compelling brand strategies that are driven by powerful insights and have strong resonance across internal and external audiences.
Create original, imaginative, and expressive strategies to focus and inspire our design team as a foundation for future focused, effective design.
Collaborate closely with Designers to ensure effective translation from strategy into design.
Participate in internal project briefings and creative reviews on allocated client projects to champion the strategic viewpoint and ensure that all work is in line with the agreed strategy.
Consult on research management for projects, recommending research methodology, attending research, and providing interpretation of research findings as a basis for the development of strategies and/or design work.
Client Development
Provide strategic consultancy to our clients as part of the overall client/agency partnership.
Work closely with the Client Management team in building effective partnerships and business with our clients, building and reinforcing our role as strategic thought leaders.
Consult with the Client Management/Development teams on strategic methodology to ensure that the potential scope of work and contribution for 'Strategy' within client projects is accurately represented.
Requirements
Minimum of 8 – 10 years' experience in brand and creative strategy /communications strategy experience in integrated, brand and digital communications
Highly motivated, with a proven track record of building clients and expansion of client accounts.
Demonstrate strong interpersonal, verbal and written communication skills
Excellent presentation skills
Digital experience preferred
Good knowledge of the US market and an interest in global affairs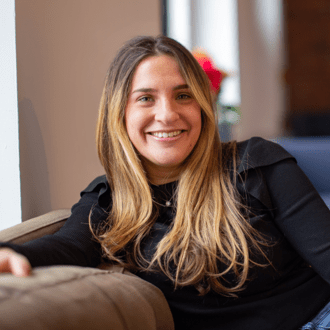 Contact
Nicole Kalyuskin
Director of Employee Engagement & Talent, New York – Talent
Studios & Culture
We are based in 2 cities renowned for design excellence - London and New York. Each of our Studios are unique but our unrivalled culture ties us together. So whether you're enjoying rooftop gigs in New York, exhibitions at our studio in London or one of our trips all together, we are certain you'll fall in love with life at Pearlfisher.
About Pearlfisher
Pearlfisher is an independent brand design agency in London and New York. Working with clients including Heineken, McDonald's, Seedlip, Bang & Olufsen and Ocean Generation, we design for the lives people want to live.
We can't wait for you to join us.
Already working at Pearlfisher?
Let's recruit together and find your next colleague.