Design
·
London
·
Hybrid Remote
Senior CGI Artist
While this is a senior role, we are also happy to accept applications from midweights who would be stepping up into a senior position quickly.
Location Pearlfisher London
This is
A key role within a future-focused design company, visualising conceptual and final designs to a high level for influential and high-profile brands.

We need you to
Visualise work through the lens of "design for life" for distinctive brands with meaning and longevity, from powerful identities to experiential worlds.


This role requires the highest level of
Talent / Motivation / Passion / Communication / Collaboration / Self-awareness
You will show us that you have:
At least one year's experience working within a creative agency at Senior CGI Artist level.
A diverse and beautiful portfolio that highlights your visualising talent across diverse projects and to be able to demonstrate your role within this process and the value you brought to the project.
You will definitely need to be:
Someone with an engaging and authentic personality, motivated to succeed with an appetite to create award-winning creative work with a commercial awareness.
Able to take direction without losing sight of the original brief and goals.
An inspiration to less knowledgeable team members.
Able to grow the visualisation offer over time.
Able to add value to every interaction and project through your experience, knowledge and skillset.
A proactive problem solver with the positive attitudinal qualities to manage all forms of challenges.

And the technical skills we'd appreciate are:

Expert in Cinema 4D, with the ability to create 3D modelled visuals from scratch, to a realistic high end finish rendered in Octane render engine. Proven animation skills and a good working knowledge of Xparticles as well as After Effects, whilst also being strong at 2D image compositing, finishing and retouching in Photoshop.
Ideally, you will have experience of/exposure to:
Packaging and identity briefs
You will
Own your ideas within the original brief and goals, striving for creative excellence on all projects.
Teach and mentor interns and more junior team members
Learn continuously, particularly through working closely with the strategy and design teams to gain an increased understanding of the strategic and creative direction on projects, and how you use this to inform your work. Expand your knowledge and sector understanding through tailored learning and development initiatives.
Improve and inspire creative excellence at all levels through close collaboration with design, client management and strategy to translate creative briefs into award-winning work.
Within 1 month, you'll:
Complete our onboarding process, including learning the nuts and bolts of our business through inductions with key members of the wider team.
Work alongside our Visualisation Director to fully understand the role of Visualisation within Pearlfisher and the impact it makes both in and outside of the business.
Generate and create standout ideas on every project and recognise and nurture standout ideas with those more junior in your teams.
Demonstrate exceptional creative, strategic thinking and problem-solving in your work.
Take and implement direction well from the Visualisation Director/Creative Director and demonstrate a point of view about your own work and that of others.
Clearly communicate your own ideas and any builds you have to the brief and demonstrate how this strengthens the work you have created.
Bring enthusiasm and energy to your role, whilst motivating others to do the same.
Within 3 months, you'll:
Have a good understanding of the Realisation process and how your work fits into this offer.
Collaborate closely with the design lead and Visualisation Director to align on clear and compelling creative directions for your work, ensuring Pearlfisher maintains the highest design standards, with the aim of delivering award-winning, effective work on every project.
Clearly communicate your strategic ideas and demonstrate how this links to the design expression through seamless storytelling and visual and verbal narrative.
Stay up-to-date and demonstrate a strong understanding of the latest technological shifts that will positively affect your work and ensure you (and Pearlfisher) stay ahead of the curve.
Within 6 months, you'll:
Be a valued part of a collaborative and purposeful team.
Demonstrate a self-awareness and ability to communicate up and down.
Be instrumental in developing and growing existing client accounts by identifying opportunities.
Work in a connected, agile and imaginative way with the broader Pearlfisher team.
Demonstrate a responsibility on projects and a willingness and ability to deliver the highest level of creativity at every stage of the project.
Reporting structure
You will report to the Visualisation Director.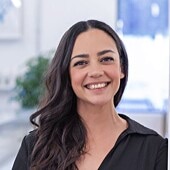 Contact
Becs Baker
Head of Talent, London – Talent
Studios & Culture
We are based in 2 cities renowned for design excellence - London and New York. Each of our Studios are unique but our unrivalled culture ties us together. So whether you're enjoying rooftop gigs in New York, exhibitions at our studio in London or one of our trips all together, we are certain you'll fall in love with life at Pearlfisher.
About Pearlfisher
Pearlfisher is an independent brand design agency in London and New York. Working with clients including Heineken, McDonald's, Seedlip, Bang & Olufsen and Ocean Generation, we design for the lives people want to live.
We can't wait for you to join us.
Design
·
London
·
Hybrid Remote
Senior CGI Artist
While this is a senior role, we are also happy to accept applications from midweights who would be stepping up into a senior position quickly.
Loading application form
Already working at Pearlfisher?
Let's recruit together and find your next colleague.