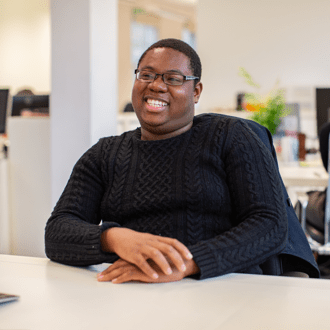 Neal Miller
Management Accountant, London – Operations
I've been referred to in the past as the "friendly face of finance", which I think sums me up quite nicely. People don't always like dealing with numbers and as I tend to be the first point of contact with anything finance-related, I always aim to provide our team with clear guidance to make sure the solution is as simple as possible.

There's a lot of meaning behind the numbers I deal with day-to-day, I enjoy analysing what they mean and planning ahead to help the agency thrive and to make sure there is money in the bank for the fun stuff.

In my spare time, there's nothing I enjoy more than spending quality time with my lovely children and watching them grow up (rather quickly)!