Client Management
·
London
·
Hybrid Remote
Senior Client Manager
Pearlfisher is an independent brand design agency in London and New York.
We are a visionary group of Futurists, Strategists, Designers and Realisers.
By understanding, imagining and expressing change, we create simpler, lighter, more desirable ideas for the future. We design for life.
We foster a welcoming, diverse and inclusive workplace culture where everyone is treated with respect and dignity.
Each of us thrives when everyone feels valued for who they are, regardless of gender, race, religion, social class, disability, sexual orientation or background. We leave no room for discrimination of any kind because we believe we have a unique opportunity and obligation to design more equitable ways of living and working.
As long as you have the experience required for the role, we welcome applications from all walks of life and these will be judged on talent, first and foremost.
This is
An essential role at the forefront of Pearlfisher's business, working with our clients at a senior level to ensure profitable relationships and creatively excellent solutions.
We need you to
Join an experienced and hardworking team to effectively manage a variety of creative projects, driving profitability, contributing to business development and building successful long-term client relationships with allocated clients.
This is a key role requiring the highest level of
Excellent communication skills / Tenacity / Motivation / Presence
You will show us that you have
Successfully inspired internal and client teams and projects to produce creatively excellent solutions.
Had responsibility for budgets and developing your key accounts.
The ability to build equitable partnerships with Director-level decision-makers, moving beyond a 'supplier' relationship.
An evolving ability to anticipate and understand and solve issues and challenges before they become critical.
A positive approach to every internal and external relationship.
The vision to see the 'bigger picture' and broader business issues and opportunities.
The confidence to negotiate with and begin to strategically influence your clients on a project level.
A passion for and excellent knowledge of branding and design.
The minimum we need from you is
4 years within the client services team of a branding/design agency, ideally with some experience at a Senior client/account manager level
Some packaging knowledge and experience
You will
Own a portfolio of clients and brands of the standard that Pearlfisher is renowned for.
Teach and inspire more junior members of the Client Management team.
Learn continuously, expanding your knowledge, confidence, and category understanding through exposure to clients and brands across all categories.
Improve and evolve ways of working within the Client Management team to give senior colleagues space and time to develop our clients more effectively.
Within 1 month, you'll:
Complete our onboarding process, including learning the nuts and bolts of our business through inductions with key members of the wider team.
Start working on and managing client projects and start to develop relationships with your allocated clients.
Prepare creative briefs (with the Strategy team) in advance of project work starting, ensuring that clients' ambitions and challenges are clearly articulated to the design team and briefs are sharp, efficient, and understood.
Report on project status through contact reports/activity reports to internal/external teams.
Effectively resource for your projects on a weekly basis with the Studio Manager.
Write proposals with the support of the Client Director/Strategic Development Director, and independently write cost estimates.
Ensure all estimates are approved and all invoices are raised, checked, and sent to the client on time.
Have a point of view when reviewing work and motivationally help to ensure that the project team and work are on brief.
Monitor project spend – resources, expenses, and bought-ins – highlighting potential overspend to Client Director/Strategic Development Director.
Ensure that Pearlfisher Compliance principles are understood and are being followed by your project team during the entire project process and flag to your Client Director if you feel it is not.
Be aware of the margin on fees and costs.
Within 3 months, you'll:
Account manage and lead a selection of core clients and creative projects, ensuring efficient project administration and seeing projects through to completion on budget and on time.
Own smaller clients without Client Director's direct involvement.
Budget effectively in conjunction with Client Director.
Regularly create and share accurate financial summaries for clients with longer-running projects showing where budgets are sitting vs. agreed estimates.
Anticipate issues and challenges before they become critical, actively seeking to understand issues and propose solutions.
Ensure the revenue forecast for your client business is accurate on a weekly basis and highlight any issues at the earliest opportunity (prior to the weekly meeting).
Successfully manage and inspire internal and client teams and projects to produce creatively excellent solutions.
Monitor project effectiveness in conjunction with Client Director and Studio Manager.
Start to influence your core clients from a strategic perspective.
Develop strong relationships with your allocated clients.
Contribute to business development, working as part of a team to bring in significant business via your ongoing client relationships, and helping to drive farming strategies alongside Client Director/Strategic Development Director by reporting on client business to feed into farming activity, and helping to identify new opportunities.
Within 6 months, you'll:
Be an indispensable member of the Client Management team and a trusted partner to your clients.
Alongside and in agreement with your Client Director, take responsibility for the general well-being of Client Managers, Client Executives, and interns.
Offer day-to-day advice on general account management issues.
Help to mentor and shape more junior team members, providing positive and constructive feedback, being approachable, and garnering trust and openness with the team.
Assist with the recruitment of more junior team members (eg interviewing interns/Client Managers) where appropriate.
Reporting structure
You will report to a Client Director and will have the full support of the Client Management team.
Team

Locations

Remote status

Hybrid Remote

Employment type

Full-time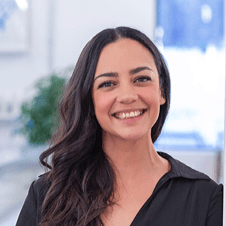 Contact
Becs Baker
Head of Talent, London – Talent
Studios & Culture
We are based in 2 cities renowned for design excellence - London and New York. Each of our Studios are unique but our unrivalled culture ties us together. So whether you're enjoying rooftop gigs in New York, exhibitions at our studio in London or one of our trips all together, we are certain you'll fall in love with life at Pearlfisher.
About Pearlfisher
Pearlfisher is an independent brand design agency in London and New York. Working with clients including Heineken, McDonald's, Seedlip, Bang & Olufsen and Ocean Generation, we design for the lives people want to live.
We can't wait for you to join us.
Client Management
·
London
·
Hybrid Remote
Senior Client Manager
Loading application form