Strategy
·
London
·
Hybrid Remote
Strategist

Location Pearlfisher London

This is
An integral role that requires strategic skills, clear thinking, and a natural ability to shape and express impactful ideas to set the direction for our clients' brands and our creative solutions.
We need you to
Distil complex problems and produce fresh original thinking to create solutions, express ideas and bring substance and rigour to your approach in delivering effective strategies.
This is a key role requiring the highest level of
Intelligence / Focus / Curiosity / Authenticity / Creativity
You will show us that you have
Clear examples of creating strategies for brand and design projects, demonstrating original solutions with the ability to present your thinking in a compelling and inspirational way.
You will definitely need to be
An original thinker.
A sharp observer who can produce clear, connected thinking, leading to strong strategic perspectives and big ideas.
Able to analyse, contextualise, explore, distil and interpret complex pictures into meaningful, inspirational stories.
Equipped with a fundamental understanding of brands, a passion for brand strategy, brand building and the experience in solving diverse brand problems across markets and segments.
Able to demonstrate a growing proficiency in presenting.
Naturally creative, inquisitive and curious with a strong connection between strategic thinking
and creative design solutions.
A genuine person with a unique, internationally-minded background and authentic sources of inspiration to enrich our work and our culture.
The bare minimum we need from you is
Unparalleled curiosity, analytical capabilities and potential as a Strategist.
You will
Own your ideas within the original brief and goals, striving for creative excellence on all projects. In time, start to own smaller jobs with input from the Senior Strategist or Strategy Director (from start to finish where possible).
Learn continuously, working closely with the strategy team to gain an increased understanding of the strategic direction on projects, and how you use this to inform your work. Expand your knowledge and sector understanding through exposure to a variety of projects as well as tailored learning and development initiatives.
Improve and inspire creative excellence at all levels through close collaboration with client management and design to ensure a strong connection between our strategic thinking and creative solutions.
Within 1 month, you'll:
Complete our onboarding process, including learning the nuts and bolts of our business through inductions with key members of the wider team.
Work alongside a Senior Strategist to fully understand the role of Strategy within Pearlfisher and the impact it makes both in and outside of the business.
Take and implement direction well from the Senior Strategist/Strategy Director and develop a point of view about your own work and that of others.
Provide proactive support to the Strategy team, helping to build and develop our clients' brands.
Bring enthusiasm and energy to everything you do.
Within 3 months, you'll:
Work in a connected, agile and imaginative way with the broader Pearlfisher team.
Work closely with the Senior Strategist/Strategy Director to build their strategic direction into the highest calibre of strategic briefs, with the aim of delivering award-winning, effective work on every project.
Demonstrate a good understanding of client briefs to enable you to generate and build on meaningful strategic ideas and areas for exploration.
Within 6 months, you'll:
Help to create and drive a strategic point of view and deliver powerful strategies across brand, design and portfolio thinking in conjunction with Senior Strategist/Strategy Director.
Be a valued part of a collaborative and purposeful team, working across our business with strong relationships with Futures, Design, Client and Development teams.
Demonstrate self-awareness and ability to communicate up and down.
Start to develop trusted client relationships and own smaller jobs with input from the Senior Strategist or Strategy Director (from start to finish where possible).
Begin to contribute to our knowledge base, thought leadership and creative culture.
Reporting structure
You will report directly to Pearlfisher's Partner, Vision & Strategy. The role will also involve close consultation with Client Management, Design, and Marketing & Communications.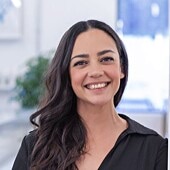 Contact
Becs Baker
Head of Talent, London – Talent
Studios & Culture
We are based in 2 cities renowned for design excellence - London and New York. Each of our Studios are unique but our unrivalled culture ties us together. So whether you're enjoying rooftop gigs in New York, exhibitions at our studio in London or one of our trips all together, we are certain you'll fall in love with life at Pearlfisher.
About Pearlfisher
Pearlfisher is an independent brand design agency in London and New York. Working with clients including Heineken, McDonald's, Seedlip, Bang & Olufsen and Ocean Generation, we design for the lives people want to live.
We can't wait for you to join us.
Strategy
·
London
·
Hybrid Remote
Strategist
Loading application form