Strategy
·
London
·
Hybrid Remote
Writer
Genuinely exciting opportunity to join a renowned brand design agency, expressing our strategic and creative thinking through the power of words.
We foster a welcoming, diverse and inclusive workplace culture where everyone is treated with respect and dignity.
Each of us thrives when everyone feels valued for who they are, regardless of gender, race, religion, social class, disability, sexual orientation or background. We leave no room for discrimination of any kind because we believe we have a unique opportunity and obligation to design more equitable ways of living and working.
As long as you have the experience required for the role, we welcome applications from all walks of life and these will be judged on talent, first and foremost.
This is:
An essential role within Pearlfisher to create desirable brand communication that supports and expresses our strategic and creative thinking through the power of words.
We need you to:
Maximise the impact of words through ideas-based thinking by creating a brand's storytelling, tone of voice, name, messaging, straplines and verbal narrative, driving the creative writing excellence that allows our clients to develop genuine personality.
This role requires the highest level of:
Originality / Creativity / Craft / Wordsmithing / Storytelling
You will show us that you have:
Experience in working across different brands and categories.
Proven talent for writing evocative, thought-provoking and fluid brand narratives.
Defining examples of creating brand name/naming structures that provide strategic and creative solutions and recognisable results.
You will definitely need to be:
An original thinker with a deep mind.
Able to analyse, contextualise, explore, distill and interpret complex briefs into meaningful stories.
Able to express your thinking in impactful ways and bring to life and confidently present big ideas that inspire our teams and our clients.
Able to elevate the qualities of a name to operate as one defining element of a brand.
Able to demonstrate an understanding of brands, a passion for brand building and solving diverse brand problems.
Naturally creative and able to develop a strong ongoing connection between our strategic thinking, words and design solutions, supporting storytelling with design.
A genuinely interesting person with a unique background and authentic sources of inspiration to enrich our work and our culture.
The bare minimum we need from you is:

3+ years' experience of copywriting for brands, shaping brand language and tone of voice
Ideally, we would like to see:
A passion for writing, shown through a portfolio of clear and concise perspectives, thought pieces, blogs etc with the potential to stretch beyond the world of branding.
You will
Own your ideas within the original brief and goals, striving for creative excellence on all projects. In time, start to own smaller jobs with input from the Senior Strategist or Strategy Director (from start to finish where possible).
Teach the wider business about specific successful words projects that you have worked on.
Learn continuously, working closely with the strategy team to gain an increased understanding of the strategic direction on projects, and how you use this to inform your work. Expand your knowledge and sector understanding through exposure to a variety of projects as well as tailored learning and development initiatives.
Improve and inspire creative excellence at all levels through close collaboration with client management and design to ensure a strong connection between our strategic thinking, writing for brands, and creative solutions.
Within 1 month, you'll:
Complete our onboarding process, including learning the nuts and bolts of our business through inductions with key members of the wider team.
Work alongside a Senior Strategist to fully understand the role of Strategy and Words within Pearlfisher and the impact it makes both in and outside of the business.
Take and implement direction well from the Senior Strategist/Strategy.
Be exploring creative concepts with the design team and creating powerful words as part of design expressions.
Creating highly impactful pieces of brand storytelling (e.g. written narrative, film script, etc.) to bring to life powerful brand visions.
Be creating strategies that define the unique voice, language and character of brands.
Work on name creation and definition for new brands and naming development across portfolios.
Be responsible for conducting legal and topline checks on naming and strapline properties, adhering to Pearlfisher Compliance principles when performing naming checks, and when creating all support material and internal and external presentations.
Conduct verbal audits and language analysis on a brand, category and cultural level to inform and inspire strategies/solutions.
Roll out and craft specific copy across the brand experience (e.g. back of pack, in store, website)
Bring enthusiasm and energy to everything you do.
Within 3 months, you'll:
Work in a connected, agile and imaginative way with the broader Pearlfisher team.
Be working closely with the Senior Strategist/Strategy Director to build their strategic direction into the highest calibre of words deliverables.
Demonstrate an excellent understanding of client briefs to enable you to build on meaningful strategic ideas and areas for exploration, with the aim of delivering award-winning, effective work on every project.
Be expressing big brand ideas and shaping core brand stories as an essential part of brand strategies.
Within 6 months, you'll:
Be a valued part of a collaborative and purposeful team, working across our business with strong relationships with Futures, Design, Client and Development teams.
Demonstrate a self-awareness and ability to communicate up and down.
Drive the creative writing excellence that allows our clients to develop genuine personality.
Be developing trusted client relationships.
Contribute to our knowledge base, thought leadership and creative culture as well as unique character and skills.
Reporting structure
You will report directly to the Partner, Vision & Strategy.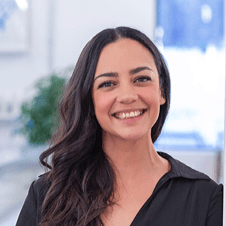 Contact
Becs Baker
Head of Talent, London – Talent
Studios & Culture
We are based in 2 cities renowned for design excellence - London and New York. Each of our Studios are unique but our unrivalled culture ties us together. So whether you're enjoying rooftop gigs in New York, exhibitions at our studio in London or one of our trips all together, we are certain you'll fall in love with life at Pearlfisher.
About Pearlfisher
Pearlfisher is an independent brand design agency in London and New York. Working with clients including Heineken, McDonald's, Seedlip, Bang & Olufsen and Ocean Generation, we design for the lives people want to live.
We can't wait for you to join us.
Strategy
·
London
·
Hybrid Remote
Writer
Genuinely exciting opportunity to join a renowned brand design agency, expressing our strategic and creative thinking through the power of words.
Loading application form