Design
·
London
·
Hybrid Remote
Artworker (packaging)
An exciting opportunity within a future-focused design company that is fundamental to the quality of our end product.
We foster a welcoming, diverse and inclusive workplace culture where everyone is treated with respect and dignity.
Each of us thrives when everyone feels valued for who they are, regardless of gender, race, religion, social class, disability, sexual orientation or background. We leave no room for discrimination of any kind because we believe we have a unique opportunity and obligation to design more equitable ways of living and working.
As long as you have the experience required for the role, we welcome applications from all walks of life and these will be judged on talent, first and foremost.

Pearlfisher is an independent brand design agency in London and New York.
We are a visionary group of Futurists, Strategists, Designers and Realisers.
By understanding, imagining and expressing change, we create simpler, lighter, more desirable ideas for the future. We design for life.


We need you to
Join a talented and highly regarded team to deliver efficient, profitable artwork solutions, championing artwork excellence in your approach and your process.
This role requires the highest level of
Attention to detail / Responsibility / Professionalism
You will show us that you
Produce accurate, consistent digital artworks and support files to the very highest of standards.
Can work to tight deadlines in a fluid and fast-moving context.
Have a basic understanding of print processes such as flexo, litho, digital and gravure – on-the-job training will be provided.
Take responsibility for artwork delivery and have a 'first time right' approach.
Can demonstrate excellent organisation and time management skills.
Are able to work in a fast-paced environment on multiple projects at a time.
You will definitely need to be
Passionate about the artwork process
Technically minded with a creative flair
Accurate
Assured and confident
Inherently collaborative and pro-active in your approach
Self-motivated and with a problem-solving attitude
Good following processes
Eager to learn
The minimum we need from you is
Around three years' experience as an artworker within a design agency, repro or print environment
And the technical skills we'd appreciate are
Adobe CS, specifically Illustrator, Photoshop, InDesign and Acrobat
You will
Own smaller artworking projects and create brand assets such as guidelines, logos, imagery, fonts, colours etc
Share basic technical and creative input with the wider team
Learn how to collaboratively, proactively and successfully complete artwork requests through a busy and fast-paced studio.
Improve your artworking skills across a number of different projects from branding to packaging for different platforms (print and digital)
Within 1 month, you'll:
Support Production Lead to create a pro-active, positive, responsibility-taking approach, that translates into on-time and on-budget artwork delivery.
Complete our onboarding process, including learning the nuts and bolts of our business through inductions with key members of the wider team.
Work with the wider Realisation team to maintain a 'best practice' policy for our artwork offer to ensure we increase the standards of our output and through-put.
Ensure all colour management and related proofing material is accurate and suitable for target and matching purposes.
When required, provide input on incoming project material (i.e. existing digital artwork files, proofs, cutters, mock-ups etc).
Bring enthusiasm and energy to everything you do.
Within 3 months, you'll:
Work in a connected, agile and imaginative way with the broader Pearlfisher team.
Produce accurate, consistent, digital artwork and support files to the very highest of standards
for a variety of digital, packaging and print related processes.
Manage artwork projects and timings to meet specified deadlines.
Within 6 months, you'll:
Be a valued part of a collaborative and purposeful team, working across our business with strong relationships with the Design and Client teams.
Self-initiate development of your own skills to broaden and enrich the Pearlfisher Design Studio capability.
Reporting structure
You will report to the Production Lead and will also work in close collaboration with all other Pearlfisher teams.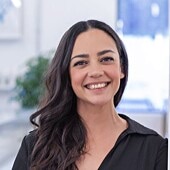 Contact
Becs Baker
Head of Talent, London – Talent
Studios & Culture
We are based in 2 cities renowned for design excellence - London and New York. Each of our Studios are unique but our unrivalled culture ties us together. So whether you're enjoying rooftop gigs in New York, exhibitions at our studio in London or one of our trips all together, we are certain you'll fall in love with life at Pearlfisher.
About Pearlfisher
Pearlfisher is an independent brand design agency in London and New York. Working with clients including Heineken, McDonald's, Seedlip, Bang & Olufsen and Ocean Generation, we design for the lives people want to live.
We can't wait for you to join us.
Design
·
London
·
Hybrid Remote
Artworker (packaging)
An exciting opportunity within a future-focused design company that is fundamental to the quality of our end product.
Loading application form