Design
·
London
·
Hybrid Remote
Design Director
Join a talented and highly regarded team to direct, manage and take creative responsibility for client design projects, providing clear, focused and inspirational design direction.
This is
A senior role working alongside the Partner, Design & Experience, to inspire and manage design projects for influential and high-profile brands.
We need you to
Join a talented and highly regarded team to direct, manage and take creative responsibility for client design projects that you are assigned to and provide clear, focused, inspirational design direction to other members of the design team.
This is a key role requiring the highest level of
Conceptual thinking / Passion / Motivation / Talent / Communication / Collaboration / Self-awareness / Inspirational character
You will show us that you have
Experience working within a creative agency at Design Director level, or a Senior Designer working towards that level.
At least 8 years' industry experience in brand and graphic design, working with high-profile and demanding global clients with a portfolio of enviable projects across branding, packaging and identity.
A sharp strategic mind that quickly marries up design rationale and creative flair demonstrated through exceptional ideas, beautifully crafted.
You will definitely need to be
An original thinker, who is able to communicate strategically-led ideas and direction clearly throughout the creative process both internally and externally, without losing sight of the original brief and goals.
Able to quickly identify great ideas and direct them through to beautifully crafted solutions.
Someone with an authentic personality and a natural desire to progress the business and people around you. An inspiration and mentor to less experienced team members and a level head under pressure.
The agility to be both hands-on designing when needed, coupled with a nurturing ability to direct teams of designers to successful outcomes.
You will
Own 3-4 client relationships across iconic and challenger brands
Teach, line manage and pass on your experience to more junior members of the team
Learn continuously, refining your creative approach through direct line management and mentorship from our Partner, Design & Experience, and expanding your knowledge and sector understanding through tailored learning and development initiatives
Improve, spearhead and inspire creative excellence at all levels
Within 1 month, you'll:
Complete our onboarding process, including learning the nuts and bolts of our business through inductions with key members of the wider team.
Work alongside our Partner, Design & Experience to fully understand the role of Design within Pearlfisher and the impact it makes both in and outside of the business.
Immerse yourself in key client projects and build relationships with other team members.
Within 3 months, you'll:
Be the bridge between strategy and your team of designers, highlighting and being the primary owner of the big ideas and bold, lucid and unexpected design solutions that Pearlfisher is renowned for.
Have established meaningful client relationships, convincing them of your expertise and authority.
Within 6 months, you'll:
Be a valued part of a collaborative and purposeful team that includes Design leadership, strategy and client management, driving the business forward.
Be responsible for the creative and commercial requirements of a strong and successful design agency.
Reporting structure
You will report directly the Partner, Design & Experience
Apply today
We review applicants continuously, and we will hire when we find the right candidate.
We foster a welcoming, diverse and inclusive workplace culture where everyone is treated with respect and dignity.
Each of us thrives when everyone feels valued for who they are, regardless of gender, race, religion, social class, disability, sexual orientation or background. We leave no room for discrimination of any kind because we believe we have a unique opportunity and obligation to design more equitable ways of living and working.
As long as you have the experience required for the role, we welcome applications from all walks of life and these will be judged on talent, first and foremost.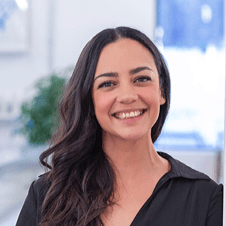 Contact
Becs Baker
Head of Talent, London – Talent
Studios & Culture
We are based in 2 cities renowned for design excellence - London and New York. Each of our Studios are unique but our unrivalled culture ties us together. So whether you're enjoying rooftop gigs in New York, exhibitions at our studio in London or one of our trips all together, we are certain you'll fall in love with life at Pearlfisher.
About Pearlfisher
Pearlfisher is an independent brand design agency in London and New York. Working with clients including Heineken, McDonald's, Seedlip, Bang & Olufsen and Ocean Generation, we design for the lives people want to live.
We can't wait for you to join us.
Design
·
London
·
Hybrid Remote
Design Director
Join a talented and highly regarded team to direct, manage and take creative responsibility for client design projects, providing clear, focused and inspirational design direction.
Loading application form