Background
Pearlfisher is an independent brand design agency in London, New York, San Francisco and Copenhagen. We create simpler, lighter, more desirable ideas for the future. With Futurists, Strategists, Designers and Realizers all observing, imagining and expressing change, we design for life.
Design for life means understanding how people's needs and desires are changing so that we can design for the lives we will all want to live. We invite you to join our collective of experts and enthusiasts and contribute to our ambitions through your creative and strategic excellence, business performance and contribution to our collaborative culture.
Role
1 month full time, in NYC area
You will join our design team and produce bold, lucid and unexpected creative work for our global clients that demonstrate original conceptual thinking, passion, motivation, communication, self-awareness.
We are looking for a diverse and beautiful portfolio that tells the story from idea generation to final results.
We will provide regular mentoring, progress check-in, interview with Creative Directors.
Responsibilities
Create designs, campaigns, experiences
Prepare rough sketches, design concepts, final crafted art and assets
Work across mediums; identity, packaging, experiences, communications, campaigns, digital media, structure, environments
Buy samples, collating mood boards, producing mock-ups, audits.
Support the team with ad hoc tasks
Culture
Develop strong working relationships
Contribute to the creative culture of the studio outside of project activities
Bring enthusiasm and energy to your role, and motivate those around you
Required skills and experience
A degree or equivalent qualification in a design discipline
A creative portfolio of work that is complementary to our field of work and that shows clear thinking, self-generated ideas and unrivalled creativity

Experience in Adobe Illustrator, Photoshop, InDesign
Some previous work experience in a relevant field
Student or other awards would be a bonus
Knowledge of 3D, Web, Video a bonus
Reporting 
The Design Intern will report to the Senior Designers, and project leads.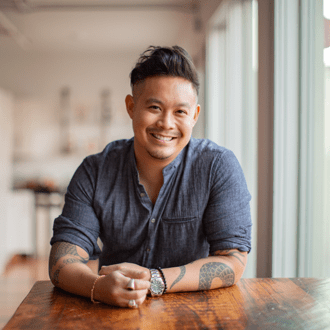 Contact
Matt Sia
Creative Director, New York – Design
Studios & Culture
We are based in 2 cities renowned for design excellence - London and New York. Each of our Studios are unique but our unrivalled culture ties us together. So whether you're enjoying rooftop gigs in New York, exhibitions at our studio in London or one of our trips all together, we are certain you'll fall in love with life at Pearlfisher.

About Pearlfisher
Pearlfisher is an independent brand design agency in London and New York. Working with clients including Heineken, McDonald's, Seedlip, Bang & Olufsen and Ocean Generation, we design for the lives people want to live.
We can't wait for you to join us.
Already working at Pearlfisher?
Let's recruit together and find your next colleague.