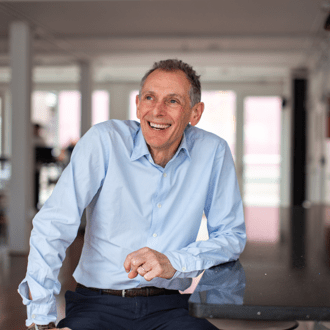 Mike Branson
Founding Partner & Group Chairman – Founding Partners
As Founding Partner & Group Chairman of Pearlfisher, I'm the business leader. I focus on growth - furthering our client relationships, fostering an empowered culture and nurturing our talent.

I like to listen with open ears. Level-headed and considered, I often act as the voice of reason. I am an optimist and a pragmatist, guided by principles but driven by solutions.

Through Iyengar yoga I seek transformation. As a Trustee of Amantani, a Peruvian non-profit, I find inspiration. And as a fan of rugby and cricket I stay connected to my English sense of fair play!